---
Eb's Parking Lot Incident
Listmember Eb backed into a Mitsubishi 3000 GT in the parking lot one day...
---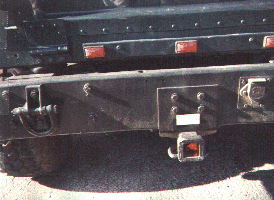 Here's the "damage" to Eb's bumper.
---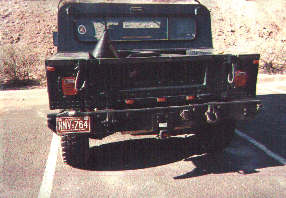 Well, he did bend his license plate a bit. "I also had to pull his turn signal out of my trailer hitch and touch up the bumper with flat black Krylon".
---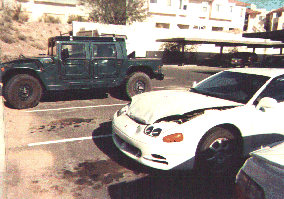 The scene of the crime.
---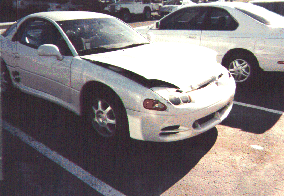 Here's the Mitsubishi with over $3,700 in damages!