The 1997 B.F. Goodrich Safari Triathlon
by Hal Johnson
Raz Rasmussen's post really said it all when it comes to the Safari-T. This event is a blast. You will never have this much fun in a lifetime. I took sixth place in the event and am very happy. I will return next year.
I hope all of you enjoy the pics.
Hal Johnson
See also http://www.suv.com/safari-t/
---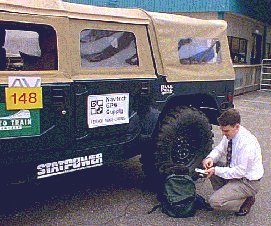 Navtrak GPS Supply - Frank B. checks out the Hummer prior to departing
Lorton, Va. Station.
---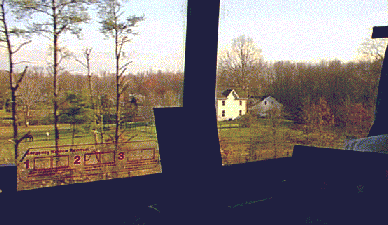 Amtrak was a great sponsor. A room with a GREAT view!
---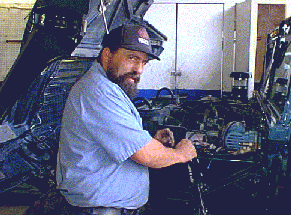 Zeke, at Wilsons 4x4, making a kit to protect the goofy ARB junk lockers [which never worked]. Don't ever get the new style compressor wet. They are little more than toys. I'm reinstalling the Gleasons.
---
---