Am General Tech Course
by Hal Johnson
On Friday, Feb 28,1997, Rick Rasmussen and I were invited to the AM General Tech Center for mechanical and offroad training. We were invited in preparation for the 1997 B.F. Goodrich Safari Triathlon which will be held in Ocala, Fl March 14-16, 1997.
Rick and I are very appreciative of AM General's hospitality and would like to say that this company employs some very excellent people. We were both very impressed with the training and tech center.
Special thanks go to The infamous Jil Gruner, Bill Thompson, Dewayne Wilda, Brian Kroeger, Tim Bonadies, Carl Giefing, and Kathryn Marin.
I hope everyone enjoys the pictures.
Hal Johnson
---
Hey, gotta get there some way!
---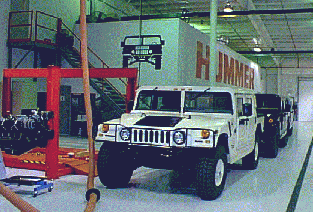 This is the Tech Center and the cleanest shop in the universe!
---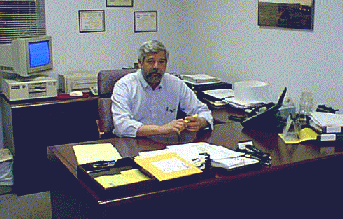 Dewayne Wilda, Service Manager. Ask him...he knows.
---
---