---
HUMMERs and Mud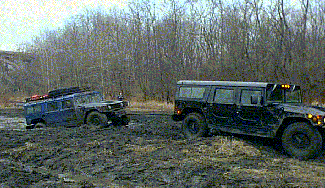 Jeff Jorgenson stuck in the mud pit at a Hamburg, Pa. outing.
---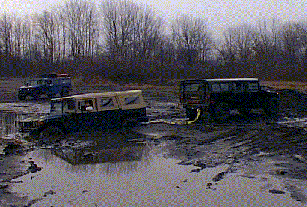 Hal Johnson stuck in the place where the Dodge Ram (below) was extracted.
---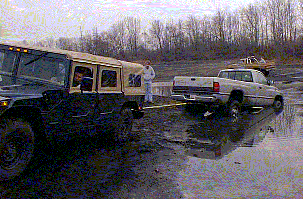 A Dodge Ram with snowplow, nose submerged in a coal mud puddle. At Hamburg, Pa., Dec. 30, 1996.
---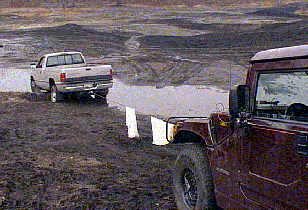 Here's the Dodge Ram being pulled out by one HUMMER which had to be stabilized by another HUMMER.