---
Auxiliary Fuel Tank from American Hummer
Mike Domanski's Wheel Well tank project. Got the tank kit from Terry at American 1-888-600-4268.
I only installed 1 tank (20 gallons) but you can put one on each side, 65 gallons! Right now I'm good with 45 gallons. This project took me two days.
The Aux tank gravity feeds the main tank by way of three hoses, 2 for each end of the lower saddle tank and the big hose that used to be the main tanks filler neck.
I don't believe that this tank is legal for gas, since it is not mounted between the frame rails.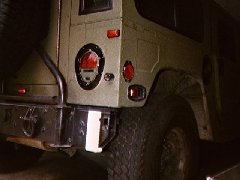 This is a photo before the install.
---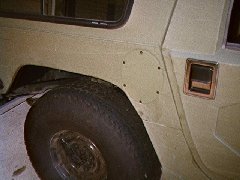 A picture of the cover plate covering the space where the factory filler neck used to be.
---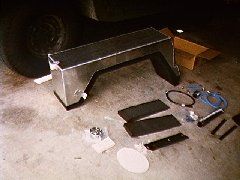 A photo of the tank and most of the parts prior to installation.
---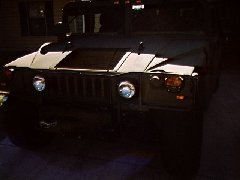 A front picture of my Hummer.
---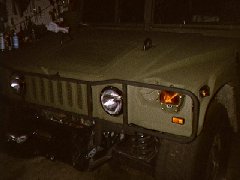 Another photo of my truck (note the basic armor grille).
---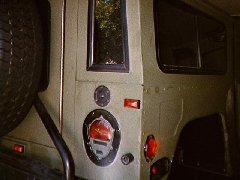 This is a photo of the new "aircraft type" filler neck.
---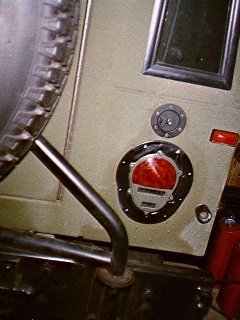 This is a photo after I spilled diesel while filling back up with jerry cans.